"Leading Towards Robotics Technologies" Innovation Competition
The Office of the Government Chief Information Officer (OGCIO) is organising the Catch the Innovation Campaign (the Campaign), themed on "Leading Towards Robotics Technologies", to promote innovation and creativity in using robotics technologies to enhance public services. The Campaign starts with a series of thematic seminars and workshops, in parallel with an innovation competition (the Competition) for all serving staff in the Government of the Hong Kong Special Administrative Region of the People's Republic of China (the HKSAR Government) to submit innovative proposals with adoption of robotics technologies to enhance public services.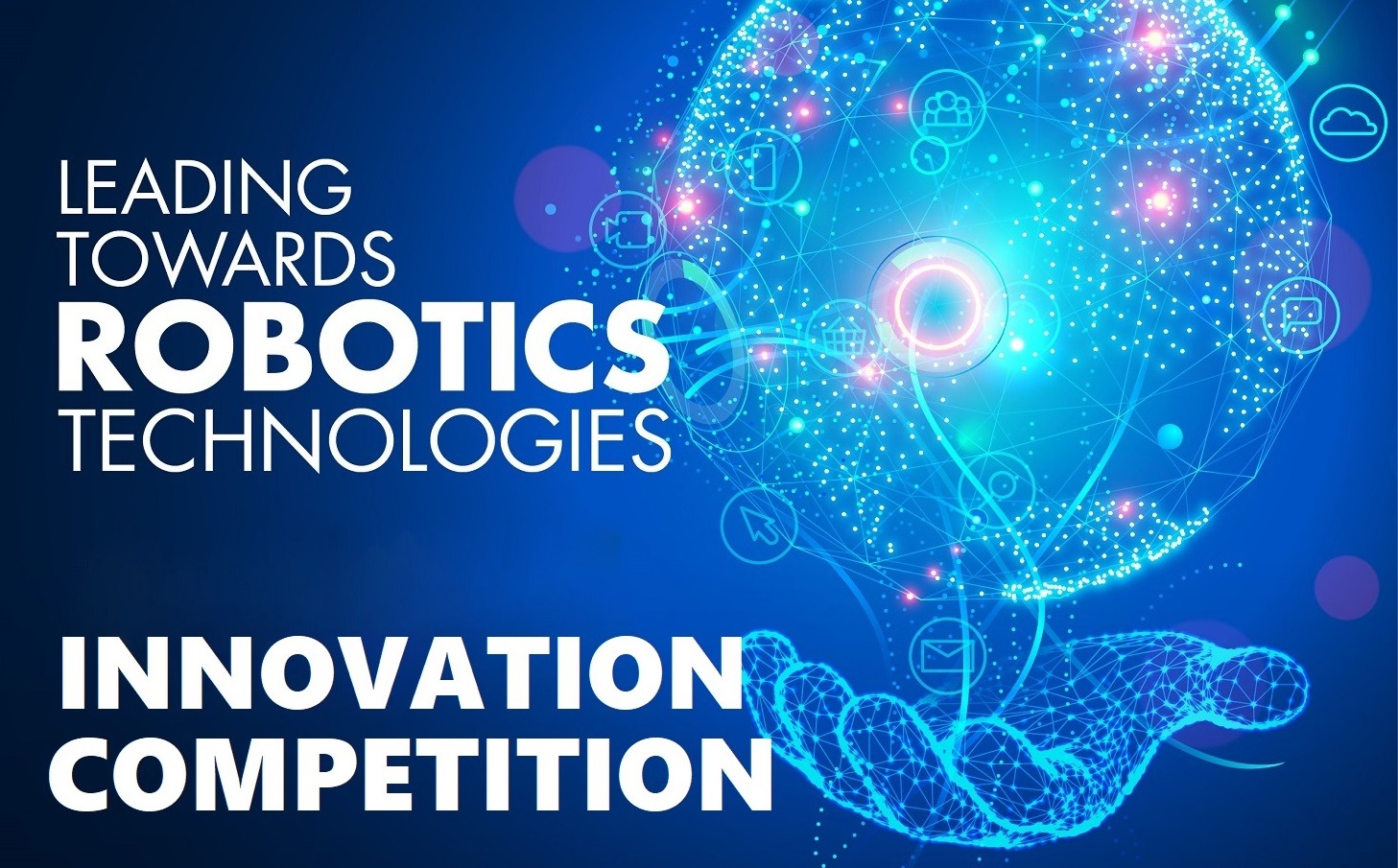 Eligibility
Contestants must be serving staff in the HKSAR Government;
Contestants can submit proposal(s) for the Competition on an individual or team basis. Each team can have up to five members (including the Team Leader), who are not confined to the same B/D;
Individuals/Teams can submit more than one project proposal;
Each project proposal must be supported by a directorate grade officer; and
No limit on the number of project proposals is set for each B/D.
Details of the Competition
Stage 1
Contestants have to submit a project proposal based on business needs in delivering public services and put forward an innovative and unique solution by adopting robotics technologies. The proposed innovative projects should be cost-effective, practical and could be implemented to enhance the public services.
Stage 2
With the assistance of the Smart Government Innovation Lab, contestants of the short-listed project proposals will work with IT suppliers to implement their project proposals via a PoC within a six-month period. Contestants are required to submit a report for their PoC and present the PoC results to the Judging Panel on the Pitching Day.

Winners will be awarded with the following prizes:
Innovation and
Creativity Award

Prize

Grand Award

A trophy and HK$10,000 cash coupon

1st Runner up Award

A trophy and HK$5,000 cash coupon

2nd Runner up Award

A trophy and HK$3,000 cash coupon

Merit Award x 7

A trophy and HK$1,000 cash coupon
Certificate will also present to each team member of winning teams.

All awarded proposals will be showcased in the "Smart Government Pavilion" at the ICT Expo in the next year
Enrolment
Please read the Terms of Competition in detail before enrolment. Project proposals should be submitted together with a completed Enrolment Form and related document(s) by email to "smartlab@ogcio.gov.hk" on or before 30 September 2020 (Wednesday) 23:59 (HKT) (based on the system time). Please specify "Enrolment for CTi - Innovation Competition" in the email subject.
Enquiries
For any enquiries about the Competition, please contact:
| | | |
| --- | --- | --- |
| Contact | Tel | Email |
| Dr. Jonathan TANG | 2788 5621 | jonathantang@hkpc.org |
| Ms. Keli LI | 2788 5418 | kelili@hkpc.org |
| Smart Government Innovation Lab | 3182 6731 | smartlab@ogcio.gov.hk |